Virtual Muaythai Becomes a Reality in Afghanistan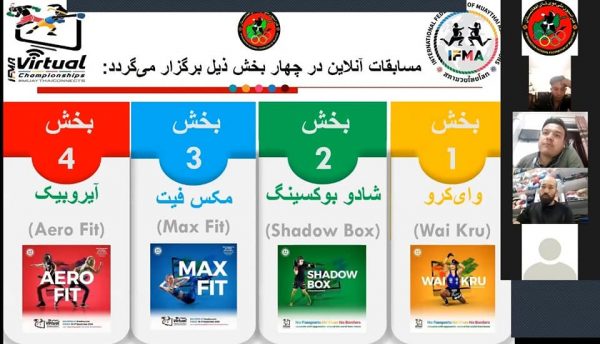 Last weekend Afghanistan saw its biggest event ever with participants joining and competing at their national event without leaving
home.
Afghanistan Virtual Championships 2020 entered the sports history books as the fist event held through the internet. Hundreds and hundreds of participants across genders and ages registereded to perform their skills in four competitions: Shadow Box, Wai Kru, Max Fit, and Aero Fit.
Afghanistan has been one of the most active muaythai federations in the Middle East to empower women through sport and the first virtual championships set the first record with the number of female athletes by far exceeding males.
Two months away from the World Championships many countries around the world adopted the new format of competition which opens opportunities to compete to so many people who before could not find their way to the physical field of play for various reasons.
Virtual Championships have become a strong trend all over the world, and next up is Peru taking us to the American continent for their qualification for the IFMA World Virtual Championships.